An insurance culture
INOV Expat is an insurance brokerage firm aimed at expatriates in Spain and now in Portugal as it has signed partnership agreements with the leading insurance companies on the market. We know just how much moving to another country can bring about a lot of surprises and procedures which are sometimes quite complex. So, ever since its foundation in 2004, INOV Expat has not only aimed to assist its expatriate clients search for "custom insurance" but also defend their rights in the event of a claim.
The origins
Having lived through numerous expatriation experiences, the directors of INOV Insurance quickly became interested in the insurance sector for expatriates as there were not many comprehensive solutions available on the Spanish market at the time. INOV Insurance then became INOV Expat and ever since has been assisting expatriates settle down in Spain and now in Portugal.
The INOV Group
The INOV Group includes INOV Expat, which specialises in insurance for expatriates in Spain and Portugal, but also INOV Financewhich advises companies in 3 specific areas:
Strategic and operational support
Mergers and Acquisitions
Company Representation in tax matters
INOV Expat is a company that was created by insurance professionals. Its purpose is to offer free advice and expertise to English and English-speaking (also French, Russian, Portuguese and Spanish) expatriates living in Spain and Portugal in their choice of "custom" insurance at the best price. Find out more and ask for your free quote: Health, Automobile, Home, Business, Civil Liability, Builder's...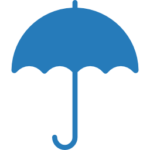 The company is built on certain essential values, which are:
Perfect knowledge of the products proposed in order to best respond to our clients' expectations
Offering telephone assistance in the language of your choice: French, English, Spanish, Portuguese...
Defending our clients' rights against insurance companies
Offering a complete and personalised service with excellent response times
01
Rigorously selecting our partners
INOV Expat must be very selective when choosing its partners in order to guarantee INOV Expat Portugal clients will not be affected by any insolvency or payment default risks if they are to receive compensation for a claim. This is why we only work with insurance companies offering excellent financial guarantees and reflecting healthy asset management. In short, adapting and enhancing the offers we propose through our partners is a constant concern for INOV Expat to better meet our clients' new needs and always at the best price.
02
Defending clients' rights
When you sign up with us; in other words, with a broker, you do not need to directly deal with the insurance company as your contact is through our English-speaking advisors. We undertake to represent you with the selected insurance company to sign the policy and to defend your rights as needed. So, in the event of a claim, we are your first contact as well as the intermediary with the insurance company in order to settle any disputes. All claims are submitted to the insurance company and managed by us.
03
Comparing as a gauge for quality
To guarantee the quality of the services provided by insurance companies, Inov Expat must constantly compare the various offers available on the insurance market in order to always get the most ideal prices and services. We take into account 4 criteria when making comparisons: the insurance companies' solvency, their contract management speed, how they settle claims and the quality of their products.