Motorbike insurance in Portugal
Motorbike insurance in Portugal holds no secrets for Inov Expat, which will be able to guide you to finding the best motorbike insurance . We are an insurance brokerage firm that works with more than 20 insurance companies to be able to offer you motorbike insurance that is particularly well suited to your needs at the best price. We will assist you with all phases of your motorbike insurance, answering all your questions and, above all, acting as your liaison to defend your interests against insurance companies in the event of a claim. Don't think twice. Ask for your quote and find the best motorbike insurance in Portugal here
Third Party Extended

€

150

year
Fully Comprehensive

€

200

year
FAQ
INOV Expat can advise and help you choose a policy thanks to its experience and knowledge of motorbike insurance in Portugal, always communicating with you in English.
Don't forget to ask for your motorbike insurance quote in Portugal here.
Information
To protect yourself in the event of an accident, theft or a breakdown, you need car insurance in Portugal. The purpose of car insurance is to cover the driver's civil liability as well as damages in the event of an accident. Insuring your vehicle with at least "third-party" cover is mandatory in Portugal; however, Inov Expat is able to recommend the best "damage" cover for the best protection for your vehicle in Portugal.
The sum of the premium for your car insurance in Portugal depends on the type of guarantees and the insurance company chosen but also your driving record: your age, the number of years you have had a licence, your driving history with former insurance companies (bonuses/penalties), the use of your vehicle in Portugal, etc.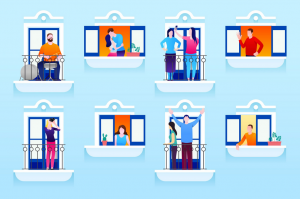 Community insurance in Portugal: Understand everything in 6 questions A condominium is exposed every day to multiple risks that require urgent and necessary services to deal with them. It is... Continue reading→
Which insurance do you need?