Motorbike insurance in Portugal
Motorbike insurance in Portugal holds no secrets for Inov Expat, which will be able to guide you to finding the best motorbike insurance . We are an insurance brokerage firm that works with more than 20 insurance companies to be able to offer you motorbike insurance that is particularly well suited to your needs at the best price. We will assist you with all phases of your motorbike insurance, answering all your questions and, above all, acting as your liaison to defend your interests against insurance companies in the event of a claim. Don't think twice. Ask for your quote and find the best motorbike insurance in Portugal here
Third Party Extended

€

150

year
Fully Comprehensive

€

200

year
FAQ
INOV Expat can advise and help you choose a policy thanks to its experience and knowledge of motorbike insurance in Portugal, always communicating with you in English.
Don't forget to ask for your motorbike insurance quote in Portugal here.
No, a vehicle registered in UK cannot be insured in Portugal. We recommend you quickly switch registration as your UK insurance is valid for travel abroad only up to 60 days (90 days with certain companies). In any case, INOV EXPAT can help you find temporary insurance (up to 3 months) for a motorbike with UK plates in Portugal as long as the owner can provide proof of initiating the registration switch process with documents from the Portuguese administration (IMMT).
Just like the procedure for cars, registering a motorbike is a rather long process in Portugal as various administrative authorities intervene (vehicle inspection, IMTT, customs...): private service providers can manage all these procedures for you at a cost of around €500.

After gathering all the documents proving legal purchase of the vehicle in UK (invoice, declaration of purchase, EU conformity certificate issued by the manufacturer or dealership, grey card...), you must complete and submit the IMTT (Portuguese Institute for Mobility and Ground Transport) Form 9 at an office or online. Then, your vehicle must pass a technical inspection at an official inspection centre (CITV) to check the chassis number, the engine number, the tyre size, correct operation of lights and Co2 emissions. Within 20 days after moving to Portugal, you must declare your motorbike with the Portuguese customs authorities (Alfândega) to receive a DAV (Declaração Aduaneira do Veiculo) declaration certificate which is necessary for the registration application. With the DAV, the original documents authenticated by the Portuguese customs authorities and various forms, you can then apply for registration through the IMTT and then register your motorbike with the Conservatoria do Registo Automovel.
First of all, you must call the police using one of the emergency call boxes or by calling 112 (European emergency number) which is accessible by all GSM irrespective of the operator. In fact, in Portugal, no vehicle involved in an accident may be moved before the police arrive on the scene. Then, depending on the time of day, you may either contact us or the insurance company directly. Everything will be done to send you a loaner vehicle or taxi as quickly as possible... Don't forget to complete the "Declaração Amigável de Acidente Automóvel" (DAAA) which is the amicable record of an accident which must be completed and detailed with the identities of the drivers involved in the accident, insurance details and any witnesses. You must send us this declaration as quickly as possible to begin the handling and indemnity process. To file a claim following an accident, call us during business hours or the number for your insurance company as found on your insurance contract.
We highly recommend checking the following document of the British Consulate in Lisbon: Importation of Motor Vehicles into Portugal.
You can also look at the Guidance Living in Portugal of the UK Government website where you will find a lot of information about driving in Portugal.
Information
To protect yourself in the event of an accident, theft or a breakdown, you need motorbike insurance in Portugal. The purpose of motorbike insurance is to cover the driver's civil liability as well as damages in the event of an accident. Insuring your vehicle with at least "third-party" cover is mandatory in Portugal; however, Inov Expat is able to recommend the best guarantees for the best protection for your vehicle.
The sum of the premium for your motorbike insurance in Portugal depends on the type of guarantees and the insurance company chosen but also your driving record: your age, the number of years you have had a licence, your driving history with former insurance companies (bonuses/penalties) and the cylinders in your motorbike engine. The amount of your premium for motorbike insurance in Portugal as well as the choice of insurance company will be influenced by these factors.
In Portugal, insuring your motorbike with at least third party insurance is mandatory. A motorbike with UK registration plates may only be insured for a maximum of 3 months. So, you need to think about changing those plates! You licence must also be exchanged if you are living in Portugal because if you are inspected, the fine can be up to €3000 for driving with a non-valid licence in Portuguese territory!
There are 2 types of taxes on vehicles in Portugal:

-ISV (Imposto sobre veiculo) upon purchasing or importing depending on the engine cylinders and CO2 emissions. -IUC (Imposto Único Circulação) to be paid 90 days following registration and each year thereafter on the registration anniversary date. This tax is calculated based onthe age of the vehicle, the engine cylinders and type of fuel used. IUC ranges from €7.71 to €459.88.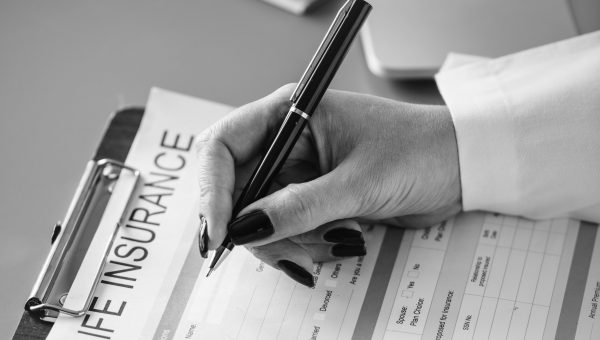 What exactly is a brokerage firm? Some ideas are hard to let go of… in insurance too! Many still believe "a broker obviously gets ...
READ MORE