Life insurance: Is it good to subscribe your insurance with the bank?
Yohan Leuthold
Life insurance: Is it good to subscribe your insurance policy with the bank?
Subscribing a life insurance through the bank is not mandatory in Portugal. Since the law nº222/2009, the banks have to say in their mortgage quotes that the client can subscribe a life insurance with another company, as long as the policy matches the requirements of the bank.
Life insurance has different goals:
Protect your family: in case of death of the insured, the amount insured will be paid to the beneficiaries of the policy. If there is no beneficiary mentioned on the policy, will be considered the legal heirs (remaining spouse, children…).
Guarantee the payment of a loan for banks: in case of death of borrower's death, the amount insured will be paid to cover the refund of the mortgage.
Is it mandatory to subscribe a life insurance with the mortgage?
Life insurance is NOT mandatory to obtain a mortgage in Portugal. However, in most cases it will be required by the banks. According to the new law of mortgages, the banks can no longer force their customers to subscribe other things related to the mortgage like a home, life or car insurance and have to inform their customers that they can transfer their life insurance linked to the mortgage during the contract.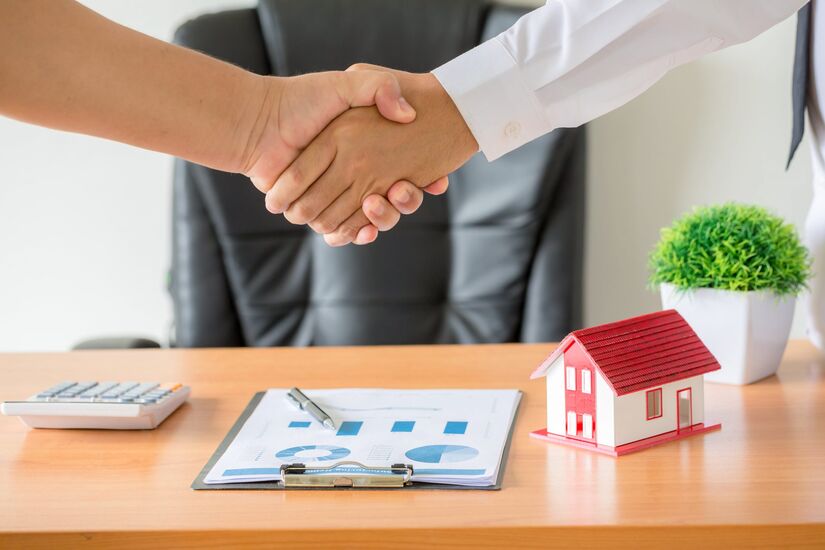 Life insurance without the bank
Following the application of Legislative Decree nº222/2009, the government wanted to reinforce the protection of the customers.
The banks can no longer penalize you by giving you worse conditions for your mortgage simply because you decided to subscribe a life insurance with another company.
They can still require you to subscribe a life insurance but not impose their contract.
You have to know that usually life insurance the banks offer is more expensive than those from an insurance company or broker. The banks will offer a discount of the interest rate if you subscribe to some of their products, like insurance policies. Knowing that, we recommend you always read carefully the details of your mortgage project to know if it is worth it to subscribe your insurance with your bank or not.
Here is an example: David has signed with his bank a life insurance policy for 500€ per year. If he decides to cancel it and subscribe with another company, he will have a penalty that will raise his refund of the mortgage from 601€ to 607€ per month. After doing some research, he found out that he can have the same life insurance policy for 100€ per year with another company. If he moves forward, the mortgage will cost him 72€ more per year (6€ more per year), but the life insurance will cost him 400€ less per year. Changing his life insurance will then allow him to save up to 328€ per year.
In resume, you have to keep in mind that going with another insurance company can mean you are saving a significant amount of money per year, but also and more importantly on the long run. Imagine saving 300€ per year for 20 year, at the end of the day you will have saved thousands.
Why is the insurance so expensive with the banks?
For the banks, life insurance, home insurance or pension plans allows them to compensate in a big way the low interest rate of the mortgage.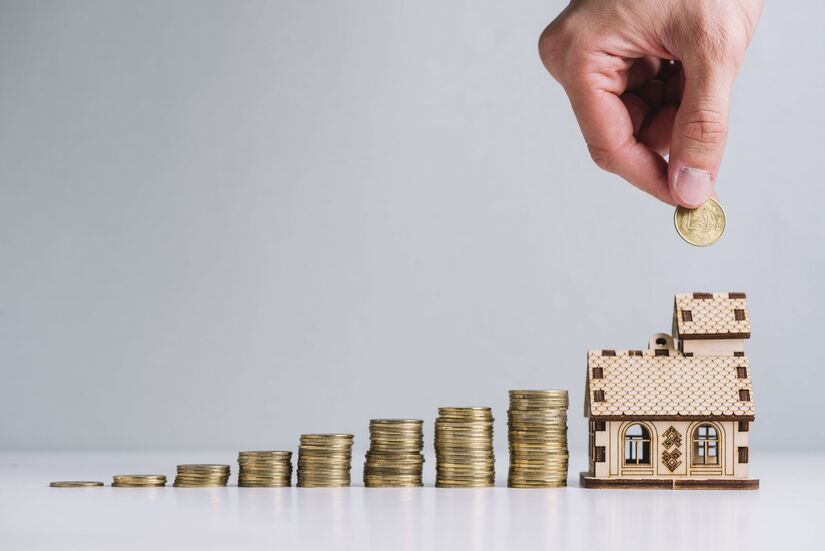 What if I already have an insurance with the bank?
If you already have an insurance policy with the bank that gave you the mortgage, keep in mind that you can always choose to cancel it and choose to subscribe to another one with another insurance company by following some very simple rules:
1.-Check the renewal date of your insurance policy.
Engage the procedure of cancellation as soon as possible and inform your bank that you wish to cancel your policy by telling them at least 1 month prior to the renewal. It is important that you do it, or else when the policy comes to renewal, it will be renewed automatically.
2.- Choose the best insurance by going through a broker.
An insurance broker is a specialist who will advise you and offer you the best covers after studying your profile carefully.
3.- Once the new life insurance is subscribed, transfer the conditions to your bank so they can validate them and maintain your mortgage active.
More information about life insurance
If you want to know more about life insurace we recommend you to read our article:
INOV Expat - Who are we?
INOV Expat is an insurance brokerage firm aimed at French and English-speaking expatriates in Portugal and Spain, which has signed partnership agreements with the leading insurance companies on the market. We know just how much moving to another country can bring about a lot of surprises and procedures which are sometimes quite complex.
So, ever since its foundation in 2004, INOV Expat has not only aimed to assist its expatriate clients search for "custom insurance" but also defend their rights in the event of a claim.
Ask for your free online quote: automobile, health, home, business, travel, or other insurance. Contact us by email at [email protected] or by phone +351308809541 or WhatsApp (+351) 910 80 8