Pet Insurance : how does Pet Insurance work in Portugal ?
Yohan Leuthold
Pet Insurance : how does Pet Insurance work in Portugal ?
1. Covering civil liability for your pet in the event of material damages or bodily harm caused to a third party
In Portugal, your home insurance (not mandatory if you're a tenant) covers the civil liability of all the occupants of the home including your 4-legged companions, whether cats or dogs.
However, since 2003, Portuguese law has made the conditions for owning certain dogs considered potentially dangerous harsher:
Brazilian mastiff
Argentine dogo
Pit bull terrier
Rottweiler
American Staffordshire terrier
Staffordshire bull terrier
Tosa Inu
In addition to having to declare these animals with the Portuguese authorities and holding a licence, owners of dogs identified as "dangerous" must take out special civil liability insurance for their dog: the civil liability cover that comes with your home insurance does not cover any damage caused by such a pet!
For the races non stated above, a pet insurance will in any case cover for a higher amount (between 50.000 and 200.000€) than your home insurance.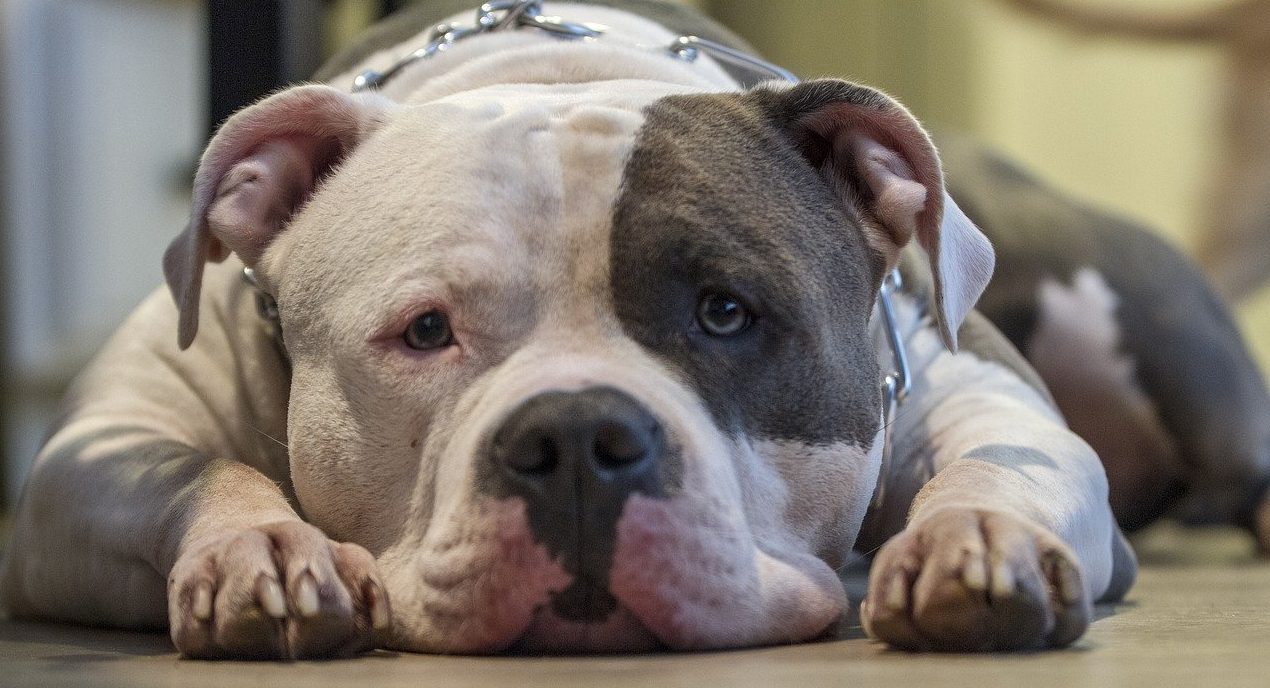 2. Vet assistance
Subscribing for pet insurance allows you to reduce your veterinary expenses. These contracts always include hospitalization, veterinary consultations and medical check-ups.
You can also add if you want a cover for the vaccines you need to renovate.
Other covers are also included, such as video consultations or funeral expenses (optional) in case of death of your pet.
INOV EXPAT, insurance broker and specialized in expatriates since 14 years recommends the insurance policy of Fidelidade, leader of the market in Portugal. Unlike the insurance contracts other Portuguese companies offer, this one gives you the option of choosing which clinic you want to go to. If you already know a vet you trust, you can keep going to the same one, reducing the cost of your expenses.
For less than 15-20€/month (cost can change depending on : race, gender and age of the pet) you can protect your dog/cat the best possible way.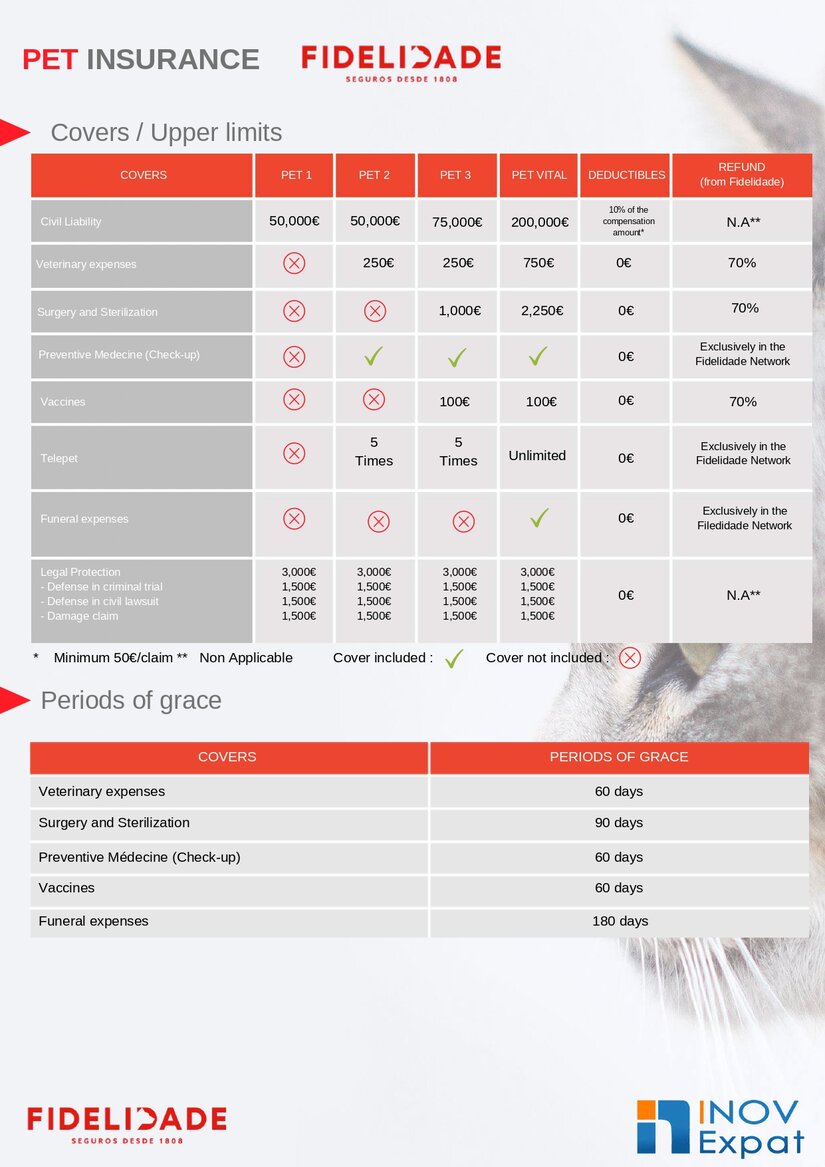 INOV Expat - About us
INOV Expat is an insurance brokerage firm aimed at French and English-speaking expatriates in Portugal and Spain, which has signed partnership agreements with the leading insurance companies on the market. We know just how much moving to another country can bring about a lot of surprises and procedures which are sometimes quite complex.
So, ever since its foundation in 2004, INOV Expat has not only aimed to assist its expatriate clients search for "custom insurance" but also defend their rights in the event of a claim.
Ask for your free online quote: automobile, health, home, business, travel, or other insurance. Contact us by email at [email protected] or by phone +351308809541 or WhatsApp (+351) 910 80 80 61