Cyber Insurance
Yohan Leuthold
Cyber Insurance
Unless you're a "geek" and passionate about all things digital, Wannacry and Notpetya are probably names that mean nothing to you. However, they really shook up the information security managers at the largest companies in the world in 2017.
They are the names of two new digital viruses (malware) which blocked several companies and "held them to ransom" and even made it impossible for them at times to access all their digital data. They were believed to be something only seen in action films or companies with strategic businesses. Yet the truth is these new pirates are actually targeting all computers and servers, whether isolated or networked, connected to the Internet or not, including peripheral devices such as printers, mobile phones, tablets and even online gaming consoles.
This means surveillance is a concern for all digital users whether a company or "simply" a private citizen like you and me!
What exactly is a cyberattack?
Your computer is first "harpooned" by a rather commonplace email from Google, for example (but also from your telephone operator or a power utility company, etc.) automatically asking you to go online to complete or modify your details: that's the "phishing" or harpooning phase that allows pirates to enter your computer. It's actually like just giving out your flat keys to thieves who will then "shop" through your valuables or even block access to your home. In the case at hand, it's about accessing your computer data.
In general, hackers then insert malware, malicious software, to encrypt the data on your computer or completely block access to a company's computer server: it is then impossible to regain access and the data without a paying for a code (ransomware) as demanded by the pirates in cryptocurrency (bitcoins, for example). The data companies store in the Cloud (external memory servers) are particularly targeted by pirates who have, in fact, been able to "harpoon" the details and even the bank details of 57 million Uber customers in this way!
This is what a hacking message with the Wannacry virus looks like: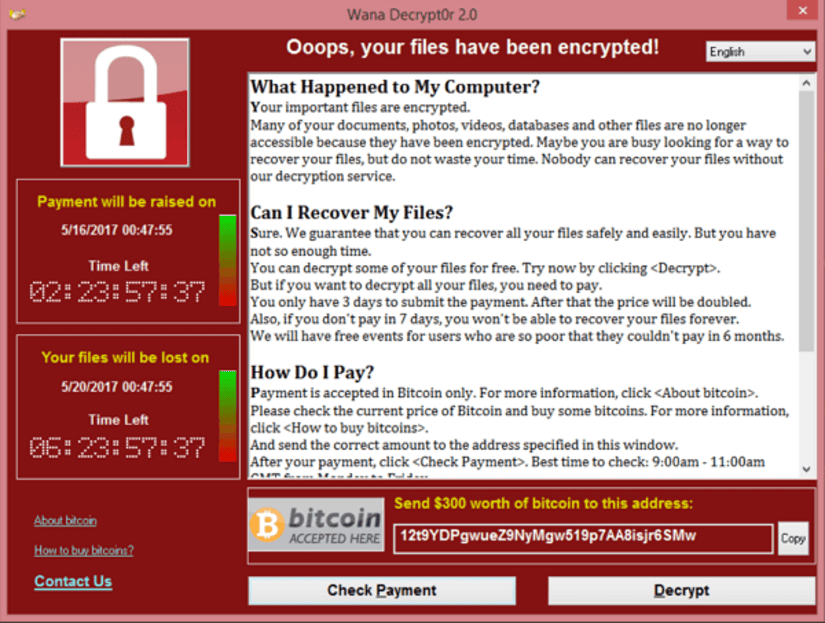 Cyberattacks against companies?
Irrespective of their size, companies are hackers' prey of choice, especially when they have got confidential data that can "make money" through ransom! 2017 was a bad year for companies, particularly French ones, as far as cyberattacks: St Gobain, Renault and even SNCF were some of the many victims of digital piracy attacks. However, everyone on the planet needs to be concerned as no sector is safe.
Once infiltrated into a computer network, malware or "spyware" communicates with the pirates to inform them of antivirus and other firewall failures to domesticate the "hacked" network and insert ransomware even easier at a future time.
The pirates' goals when attacking a company:
Crimes for financial gain: collecting customers' personal data, particularly their bank details, to exploit or resell them.

Spying:

collecting sensitive and confidential information and then make money from it through competing companies or governments.

Destabilisation:

Harming a company's image by publishing sensitive information related to failures to observe hygiene and safety regulations, for example.

Sabotage:

Intentionally deteriorating a company's computing system and harming their economic activities.
According to a study by The ThreatMetrix, Q1 2018 Cybercrime Report, the volume of cyberattacks hitting Europe in the first quarter of 2018 was 30% higher than during the same period the previous year. Insurance solutions against cyberattacks (such as the type offered by Axa) are now available on the market.
Map of countries affected by cyberattacks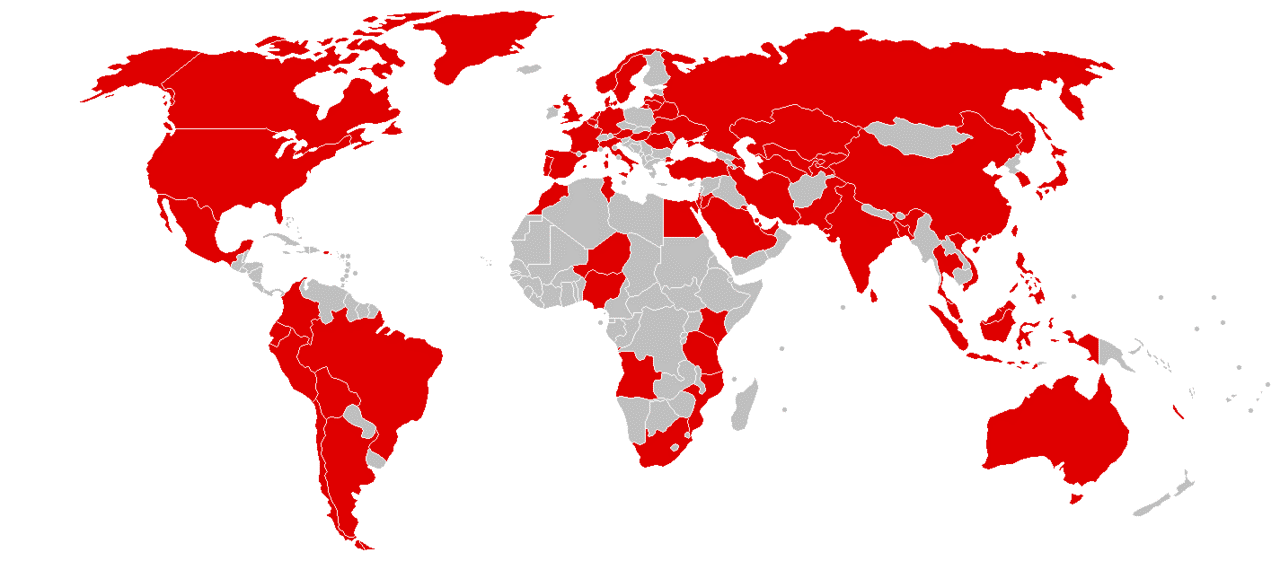 Do cyberattacks really target private citizens?
Contrary to popular belief, "private citizens" can also be targeted by Internet pirates: in fact, amateur hackers generally train with these kinds of targets which are easier to access and have got less powerful security systems than companies. Less vigilant, less aware and, therefore, less protected, private citizens who are nowadays multi-connected to the Net via different devices are easy prey for these "budding" hackers.
How can you prevent a cyberattack?
Do not trust any seemingly trivial email requesting your details or asking you to enter your bank card number. What's more, emails with minor syntax or spelling errors should also have you on alert: never open them or click on any link in them as you will be opening a direct door to malware.
Regularly save your data on external hard drives for peace mind as far as your important files in the event of a malicious virus.
Install a good antivirus program (the best ones on the market must be paid) and update it regularly as it will be able to find malicious programs like Trojan horses.
Why take out cyber insurance?
Insurance solutions against cyberattacks (such as the type offered by Axa below) are now available on the market.
Cyber insurance covers financial losses connected to such piracy but, above all, it gives you an emergency hotline to contact IT and legal experts.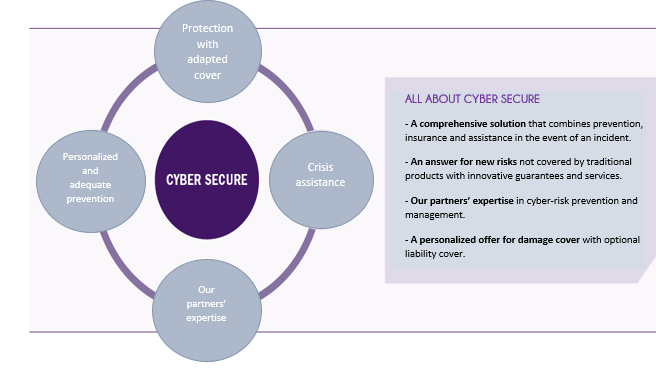 In addition to a number of "cyber-risks", it may offer guarantees for:
Computer abuse
Viruses and computer piracy
Cyber spying
Data theft
Blackmail linked to a cyberattack (ransomware)
Defamation, insults and smear campaigns via the Internet
Identity theft
> For more information concerning this insurance, you may contact INOV Expat by email at

[email protected]

.
INOV Expat – About Us
INOV Expat is an insurance brokerage firm aimed at French and English-speaking expatriates in Spain, and now in Portugal, which has signed partnership agreements with the leading insurance companies on the market. We know just how much moving to another country can bring about a lot of surprises and procedures which are sometimes quite complex.
So, ever since its foundation in 2004, INOV Expat has not only aimed to assist its expatriate clients search for "custom insurance" but also defend their rights in the event of a claim.
Ask for your free online quote: automobile, health, home, business, travel, or other insurance. Contact us by email at [email protected].